Online, the number of square inches is automatically calculated based on the width and height of the wall. The measurements must be correct. Therefore, always measure in different places.
Width: at the top from left to right and the bottom from left to right.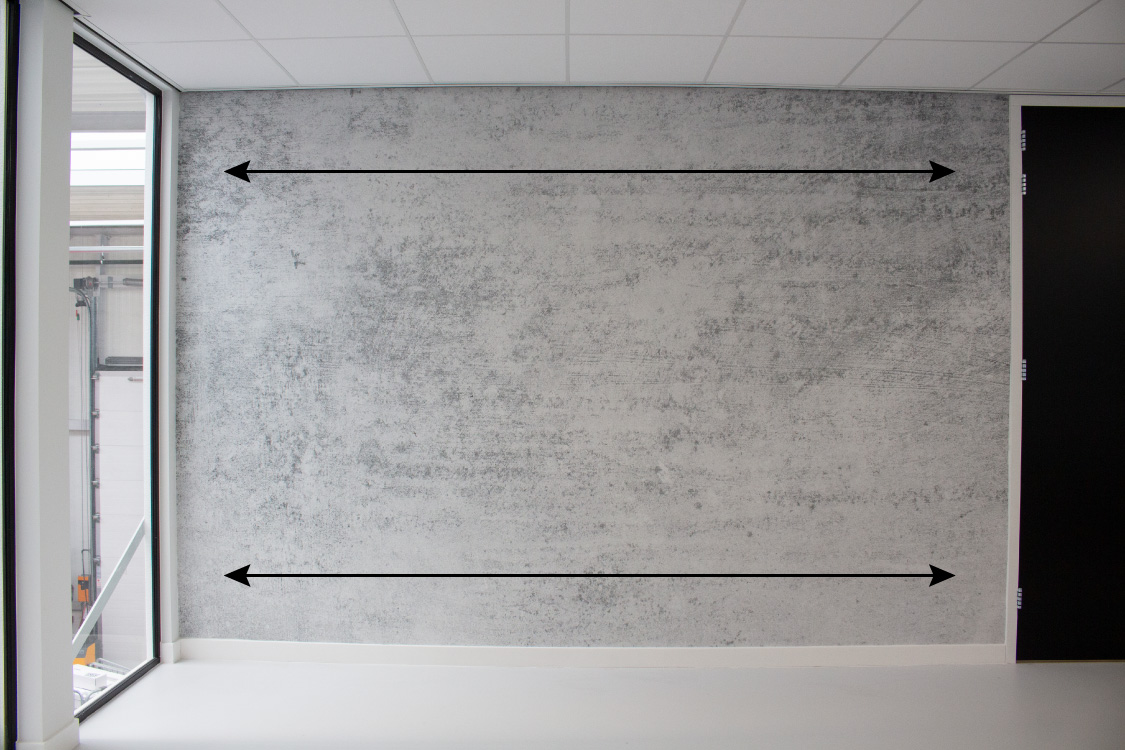 Height: top left to bottom, top middle to bottom and top right to bottom.